Ceiling fans are an attractive addition to many rooms and are especially useful during North Carolina's spring and fall seasons, when air conditioning and heating systems are not yet active. Attic fans help keep condensation at bay when you condition your air, both in summer and winter. Also, properly functioning bathroom and kitchen exhaust fans help keep moisture and cooking odors from accumulating in your living space.
Electricians With Experience You Can Trust
If you are considering new ceiling fans, an attic fan replacement, or an exhaust fan has stopped working, M.R. Stoner Electric can help. We have more than 40 years experience with household electrical repairs and installations. Whether you are switching out a single ceiling fan or adding fans for your entire house, we will complete the work efficiently and affordably.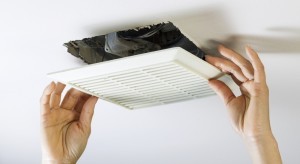 At M.R. Stoner Electric, we offer true pricing, a somewhat novel concept among electrical companies. True pricing means we don't just give you an estimate, we assess your specific needs and we tell you the final price before we even open our toolbox, so that you know exactly what you'll have to pay before we start any work. We also let you know within a short window of time when we'll be arriving, so you don't have to spend all day waiting around for our electrician. We'll even call you when we're on our way.
For all of your ceiling, attic and exhaust fan needs, call M.R. Stoner Electric today at 919-774-8877.